Searching Local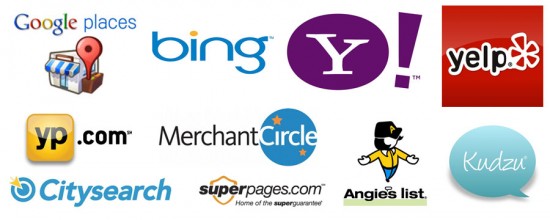 For small businesses, local customers are often the most important target in marketing initiatives. These are the folks that can benefit most from your accessibility, so the question is: are they finding you?
According to The Kelsey Group, 70 percent of U.S. households use the internet when shopping locally for products and services. We all know that improving search rankings can be a tricky process, especially when working with limited resources, but local search can serve as a shortcut to the top of the results page.
Google owns the online search market, and their Google Places service is a powerful tool for small businesses. By creating and optimizing a profile, your company can jump to the front of the line when people are searching in your area for the services you offer. Not only will your location conveniently pop up on a map icon, but searchers will be able to find details and coupons with one click. Bing and Yahoo!, among others, offer similar tools.
As physical newspapers continue to fade out, so too are traditional means of reaching local customers. Approaching that goal through the digital space can be effective and highly rewarding if you know how to do it. Get in touch with us today at 10fold Solutions to learn more.