Test for Success in Email Marketing

Email marketing might seem like a fairly straightforward concept, but there are a number of intricacies and tricks that can help maximize the success of your campaigns. One example is A/B split testing, an increasingly popular method that we feel should be a standard for companies looking to reach customers.
There are many variables that can affect whether people open your mailings and click on your links. These can include the subject line, the sender name, the time of day you send, the dynamic content and even the design elements. Some marketers are pretty good at guessing which approach will drive the best results, but in the end that's all they're doing — guessing.
Split testing removes the guesswork by allowing you to send out different variations of a communication to fractional samples from your mailing list, basing the remainder of the campaign on whichever version proved more effective.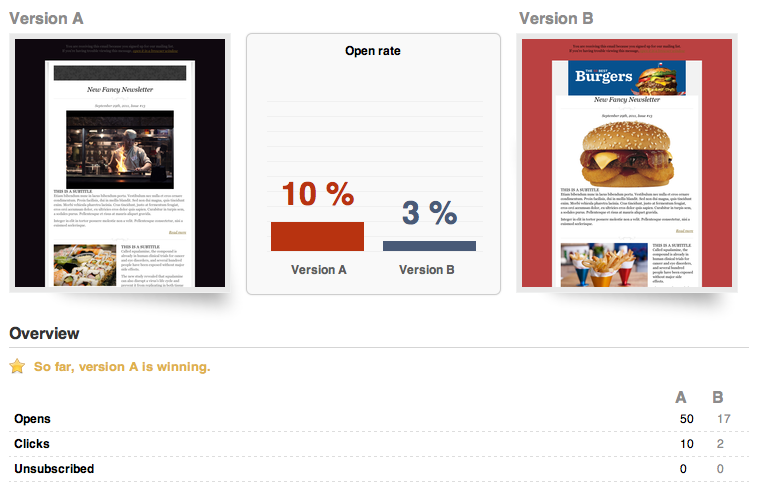 For instance, you might send the same email with two different subject lines to groups of 50 people, then use the subject that garnered the most opens/clicks for your next 1,000 mailings. In the past this would have been a painstaking process but modern email campaign management programs possess the capability for automated, intuitive testing.
Contact 10fold Solutions today to learn more about A/B split testing and other tricks of the trade.
Screenshots in this post come from RocketMail, our email marketing solution.